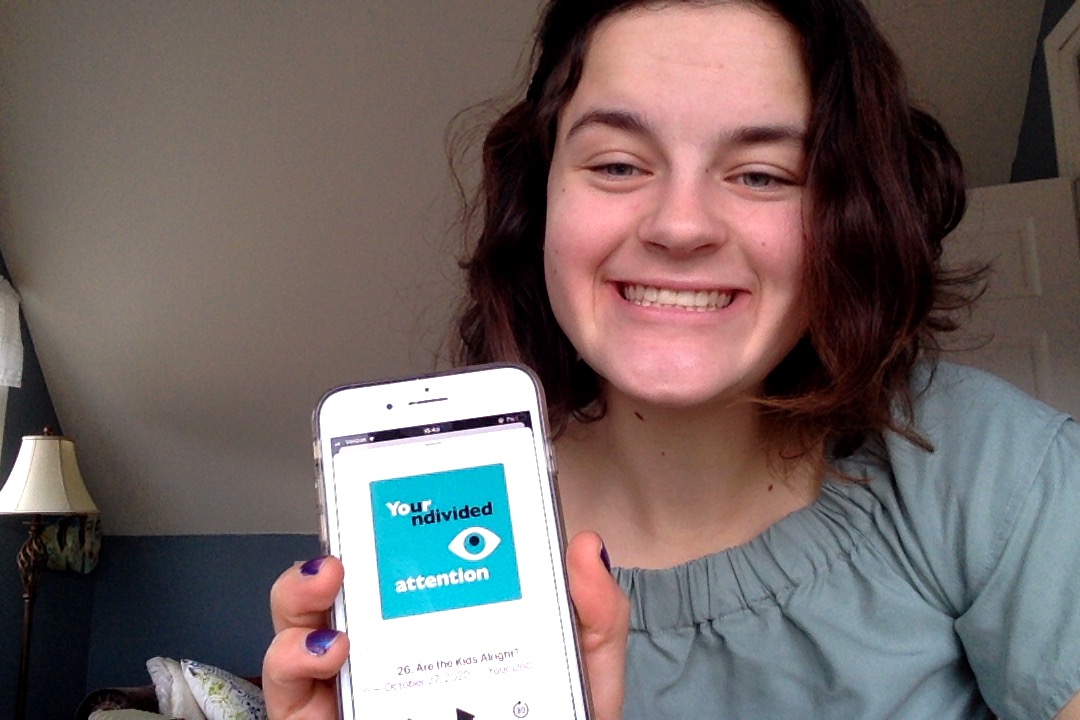 It can be difficult to remain intellectually curious when one spends a gap semester on a farm. Without pending due dates or deadlines providing that initial spark to get my synapses firing, I nevertheless did my fair share of intellectual work: contemplating difficult and relevant issues such as identifying each farm workers' spirit vegetable (I strongly related to the shallot; my dear friend Hannah was, of course, a radish). Still, I found myself searching for alternative avenues to continue on a path of self-guided education. This sometimes came in the form of memoirs, where I could be transported into different times, locations, and life experiences. Among the most impactful of these books were Li Cunxin's Mao's Last Dancer, and Tara Westover's NYT bestselling Educated.
But what most broke me and rebuilt me; what changed fundamentally the lens through which I look through the world was not a book, but a podcast, entitled "Your Undivided Attention." The show, co-hosted by Tristan Harris, founder of the Center of Humane Technology, and Aza Raskin, inventor of the infinite scroll, is a must listen for understanding how Silicon Valley has a complex and sometimes devastating role in shaping modern society. Through interviews with prominent writers, scientists, and thinkers, Aza and Tristan tackle subjects such as climate change, environmental catastrophe, clinical depression, the 2016 Russian political hack, and COVID-19, all while showcasing the ways in which technology has influenced these issues. I've devoured the series during my time away from the college, and it's prompted me to make change in my own digital life, ditching my social media accounts, changing my default web browser from Chrome to one that values data privacy, and registering for Intro to DCS for the upcoming semester.
And if you haven't watched The Social Dilemma on Netflix, I invite you to stream that during the upcoming quarantine on-campus*, or wherever you may be.
*Audrey Pyper's Bowdoin Reads recommendation was submitted in January 2021, in advance of Bowdoin's Hibearnation period when students arrived on campus and quarantined as part of the College's COVD-19 protocols.