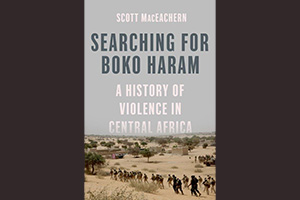 Please join us as Scott MacEachern, professor of anthropology, discusses his new book, Searching for Boko Haram: A History of Violence in Central Africa.
This is the second event this semester in the Library's book launch series.
March 1, 2018 | 4:30 PM – 6:00 PM | Hawthorne Longfellow Library, Nixon Lounge
Refreshments will be served. Free and open to the public.