What is Open Access?
Open Access (OA) is access to scholarly literature that is free, unrestricted, and online. It is about removing barriers and protecting quality.
On Tuesday, at 4 pm in the Telepresence Room of Hawthorne-Longfellow Library, you are invited to attend a panel discussion of experts who are working to make books available through Open Access. Refreshments will be served.
Take the opportunity to learn more about OA this week at the following events on campus.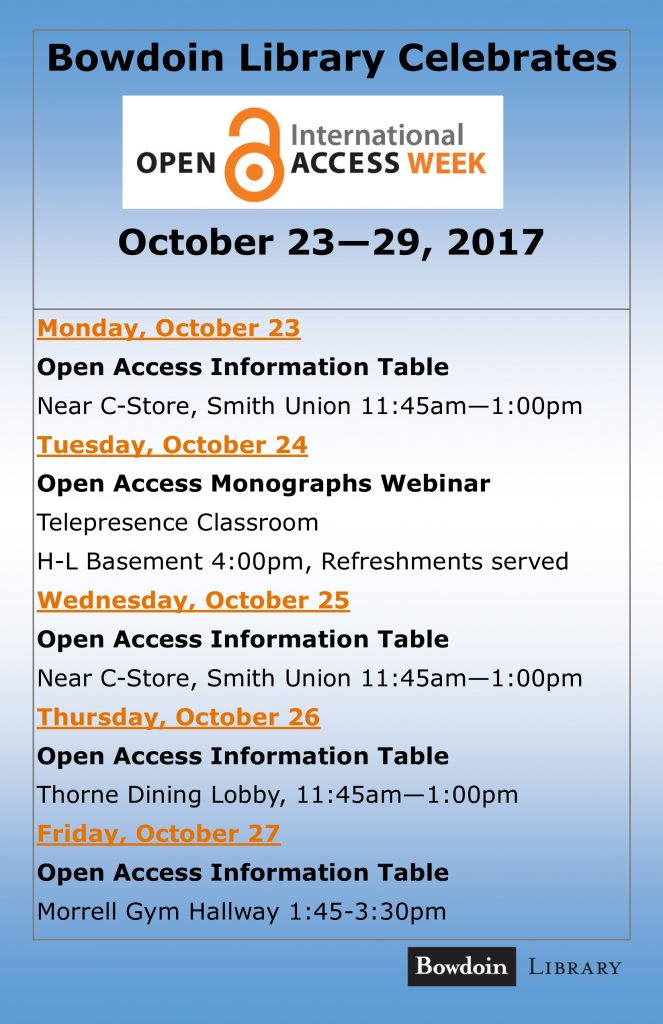 FMI please contact Sue O'Dell, sodell@bowdoin.edu, 207-725-3265