For National Poetry Week 2022, H-L Library invited Bowdoin faculty, staff, and students who are focused on STEM in their study and research to read a poem each day under the Calder mobile.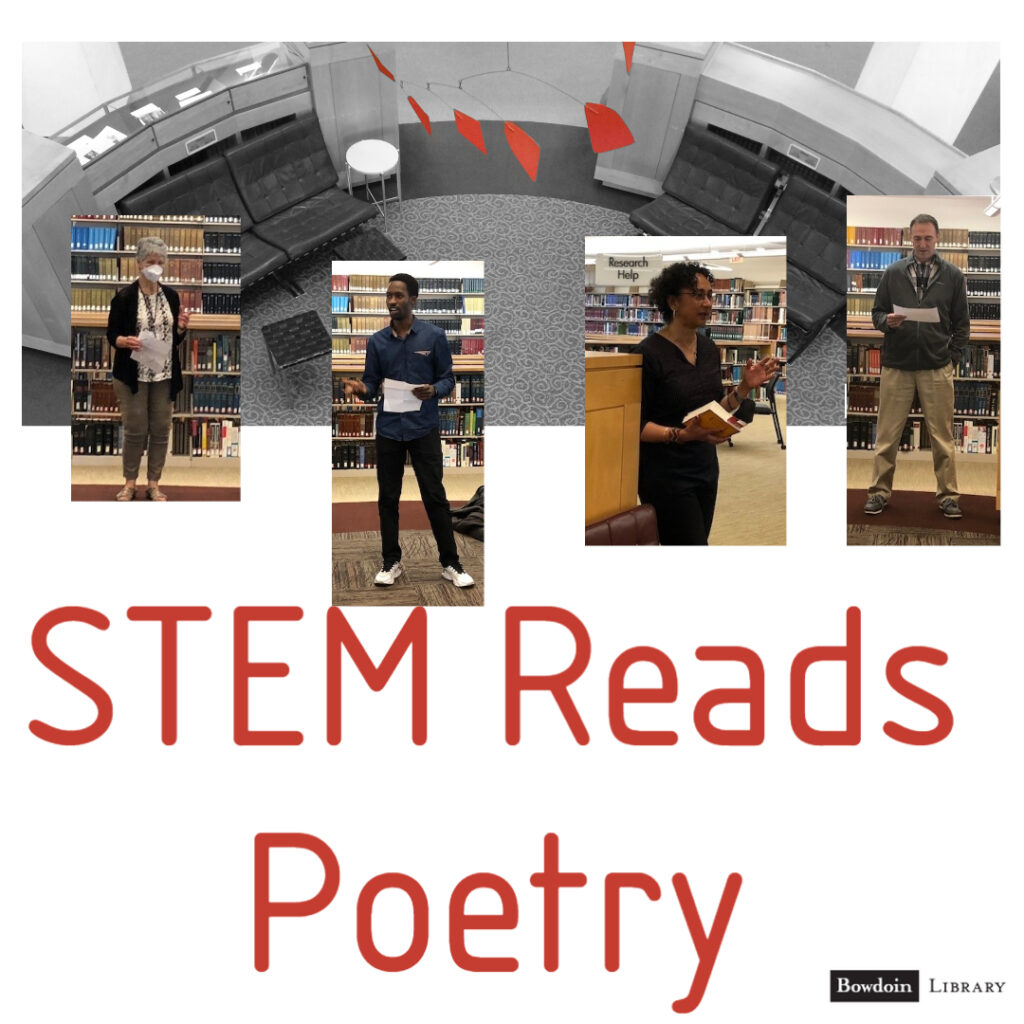 Monday, April 25
Sue O'Dell, Science Librarian, read Projection by Anna M. Evans.
Tuesday, April 26
Bhadra Mishra, '24 read an Untitled poem about body hair, by Naina Kataria.
Wednesday, April 27
Dharni Vasudevan, Stanley F. Druckenmiller Professor of Chemistry and Environmental Studies and Associate Dean for Faculty Development and Inclusion, read 3 poems by Hafiz: And for No Reason , It Felt Love , and The Sun Never Says.
Thursday, April 28
Espoir Byishimo, '22, read A Poem on Benjamin Franklin, author Unknown.
Friday, April 29
Eric Gaze, Director of Quantitative Reasoning Program and Senior Lecturer in Mathematics read Mysteries, Yes! by Mary Oliver.