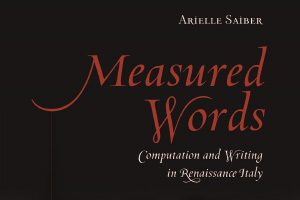 Please join us for the last of this spring's book launches, hosted by the Library. Professor Saiber will discuss her new book, "Measured Words: Computation and Writing in Renaissance Italy" with Aaron Kitch, Associate Professor of English.
May 3, 2018 | 4:30 PM – 6:00 PM | Hawthorne Longfellow Library, Nixon Lounge
Refreshments will be served. Free and open to the public.