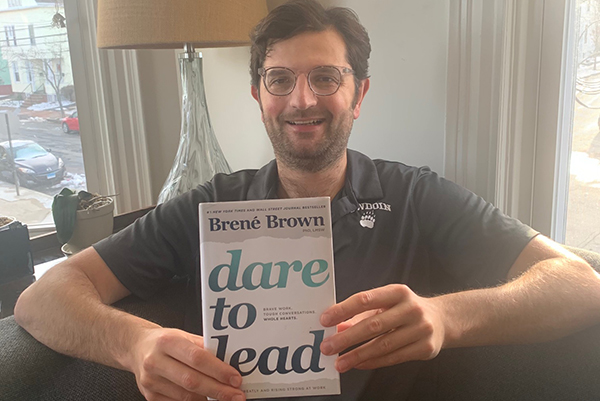 Often one to enjoy self-help resources, after completing my first season as a head coach while managing an assistant coach for the first time I thought how can I make this opportunity more enjoyable and successful for not only me but, the people around me too. After recommendations from my partner in addition to friend, Jeff Ward (former Bowdoin Athletic Director) I obtained and read Dare to Lead by Brené Brown.
Dare to Lead is a product of two decades of Brown's research and experiences inside hundreds of organizations made into an actionable book with a read-along workbook, podcast and assessment among a whole host of resources to explore this slogan. These resources have been paramount for me to take the next steps in putting this book into action. Brown's universal finding when asking senior leaders what they thought about the ways leaders today need to change in the ever evolving environment we are operating in was: "We need braver leaders and more courageous cultures." To get here Brown found courage is a collection of four skills that can actually be taught, observed and measured. These four skills needed for true leadership are vulnerability, values, trust and resilience.
The first skill vulnerability, framed rumbling with vulnerability is the main theme of the book and the foundation of courage that ignites the fire inside us all.
Throughout Dare to Lead Brown shares her lived experiences, making her research and arguments easy to relate to and applicable to the workplace. This manner of writing enabled a more straightforward, enjoyable and applicable read. In turn, I would recommend Dare to Lead to anybody and everybody who would like to lead with more courage while supporting the growth of those around them.
I look forward to sharing Dare to Lead with my assistant and team!