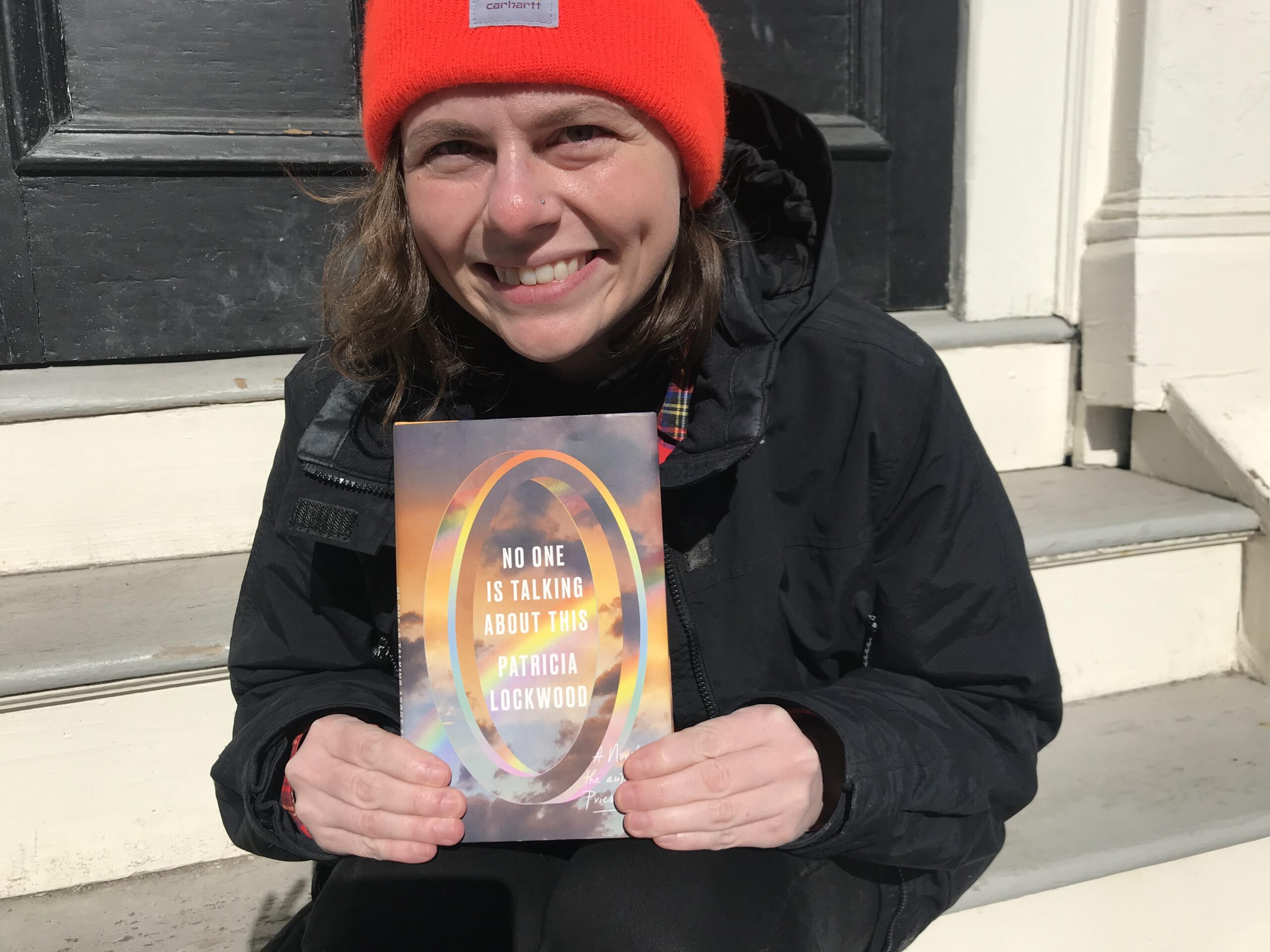 No One Is Talking About This by Patricia Lockwood has gotten a lot of hype since it was published in February of this year, and for good reason, in my opinion! It is a masterful exploration of form, and one of the most interesting (and accurate) commentaries on the contemporary moment's online existence that I've read as of late. Lockwood's poetry collection Motherland Fatherland Homelandsexuals is one of my favorites, and her 2017 memoir, Priestdaddy also received lots of acclaim. But No One Is Talking About This is different—somewhere between poetry and prose, observational and fleeting, while still inspiring incredible investment in its characters.
Patricia Lockwood wrote the book in quarantine, and that sense of endless time and seemingly meaningless online encounters—sharing memes, cancel culture, trolling—all unfolding seamlessly next to philosophical observations feels like a very accurate assessment of what many of our years have been with far less in-person social interaction than in typical, non-global-pandemic times. Loosely, the book follows the main character, who has become famous for her viral tweets (which in this book are known as her discourse in the Portal), and she travels around her world as an invited speaker to comment on them. It is difficult to tell where her life in the Portal stops, and her life outside the Portal begins, until she experiences a family emergency and has to exit the Portal for a while. In a year when the internet has taken on a new—or perhaps a better characterization is deeper—meaning as a space that we are looking to for everything, including our school, work, and family connections, the difficulty in separating the spheres—as well as the potential gains in perspective from separating them—is palpable in No One Is Talking About This.
Overall, it is an incredibly immersive read that is somehow both escapist and encourages a close-up reexamination of our relationships with the internet, with ourselves, with our families, and society—at the same time. I'd recommend this book to anyone who likes experiments in form and beautiful writing, as well as if you enjoyed Severance by Ling Ma, but the pandemic content of that book feels too close to home right now.